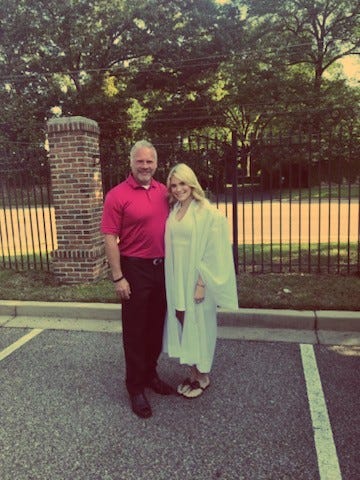 David Gary Morrison

Owner-Safety Wercs labs and RD promo and sourcing
About David Gary Morrison
David Gary Morrison is a Boca Raton, Florida-based chief operations officer, top sales executive, and team leader. He has a track record of working with Fortune 500 businesses and inspiring outstanding results from their employees.

Morrison, a Palm Beach County resident, is also skilled in budgeting, business planning, sales, marketing, team guidance, and motivation. He employs these, as well as his many other skills and abilities, to achieve long-term success.

Aside from his work pursuits, the chief operations officer has a variety of personal interests. His best hobbies and interests are boating, working out, and spending time with his family. He is also active in the Catholic Church and several other charitable organizations.


Current Roles and Duties
Safety Wercs, LLC
Morrison is the chief operations officer at Safety Wercs, LLC, a Palm Beach County, Florida-based chemical product and equipment services business. The business strives to make its clients' environments healthier. Among the many Safety Wercs, LLC clients are grouped in healthcare, hospitality, education, and transportation.



The company, which has offices in Boca Raton, offers a wide range of industrial cleaning products and personal safety equipment. Among its industrial cleaning goods are disinfection and sanitization solutions. Antimicrobial agents, cleaning wipes, gloves, gowns, hand sanitizer, masks, and other items are available.

Safety Wercs' chief operations officer David Gary Morrison oversees the company's day-to-day activities. His other duties include creating and executing effective business strategies and processes and ensuring compliance with relevant laws and regulations. Since February 2017, he has been a part of the company's leadership team.


Sourcing and Promotion for RD
Morrison, a Boca Raton-based business executive, also works as the chief operations officer at RD Promo and Sourcing in addition to his position at Safety Wercs, LLC. Rd Promo and Sourcing is a reputable supplier of skillfully crafted custom promotional products. The company's headquarters are in southeastern Florida, near Morrison's Palm Beach County home.

As the chief operations officer of RD Promo And Sourcings, he is responsible for developing the company's overall plan and its products and services. This is in addition to managing budgets, staff, and other resources and overseeing day-to-day activities. He does so while assisting customers in increasing their brand recognition and potential.

Since June 2017, the Boca Raton native has been an essential RD Promo and Sourcing leadership staff member.


Career Background
Gary David Morrison Over three decades of sales and management expertise in Boca Raton. He is a results-driven sales and management specialist well-known in various sectors for his expertise. Morrison worked for several profitable companies before joining Safety Wercs, LLC and RD Promo and Sourcing, including E. & J. Gallo Winery.

Morrison worked as a highly respected sales manager at E. & J. Gallo Winery in Modesto, California, for 20 years, from 1992 to 2012. The family-owned E. & J. Gallo Winery is a global wine business leader committed to long-term growth.

He also worked as a Manager at Wirtz Beverage Nevada for five years, from 2012 to 2017. Breakthru Beverage Nevada is a well-known beverage distributor based in Las Vegas, Nevada's southernmost city.


Professional Capabilities & Skills
Morrison has extensive experience as a sales executive and team boss. He has a proven track record in various sectors, both here and as a highly accomplished chief operations officer. Throughout his more than 30 years in business, Morrison has consistently inspired teams at companies of all sizes to produce exceptional results.
Among these businesses are several Fortune 500 corporations, where the Florida native has demonstrated a diverse and largely unrivaled skill set. It is a skill set that encompasses budgeting, marketing, business planning, sales, and leadership. Morrison understands precisely how to deliver the solutions required to see businesses succeed.

His other skills, abilities, and fields of expertise include the following:
Account creation
Increasing brand recognition
Brand administration
Budgeting
Business expansion
Forecasting for business
Business strategy Market strategy Marketing strategy Program administration
Distribution at retail
Sales administration
Operations in sales
Strategic thinking
Building a team
Motivating the team
Retail dispersal
Academic Qualifications
High School Education

Gary Morrison finished high school at a neighborhood high school in his hometown of Boca Raton, Florida. He attended the University of Florida after finishing high school.


Florida State University
David Gary Morrison is a University of Florida alumnus. Florida is a land-grant research institution that is open to the public. The prestigious school is a senior State University System of Florida member in Gainesville, Alachua County. The history of the university goes back to 1853. Since 1906, it has functioned continuously from its current Gainesville campus.

Morrison earned his bachelor's degree from Florida's Sunshine State University. In 1992, he earned a Bachelor of Science in Exercise Physiology from the Alachua County-based school.


Private Life
Mr. David Morrison, Born and reared in Palm Beach County, Florida, is a Boca Raton businessman and former University of Florida graduate.

Morrison grew up in Boca Raton, Palm Beach County, and still lives with his small family. Boca Raton is well-known for its stunning beaches, sports courses, and parks. The oceanfront Red Reef Park, the Gumbo Limbo Nature Center, the Boca Raton Museum of Art, and the Mizner Park Amphitheater are all located in the community.

He likes spending time with his family and friends away from work. He is also passionate about various pastimes and interests, such as boating, music, and staying fit. Simultaneously, he is deeply involved with the Catholic church and other charities, nonprofit groups, and good causes in Boca Raton, Palm Beach County, and elsewhere.

Portfolio: davidgarymorrison.com